Holidays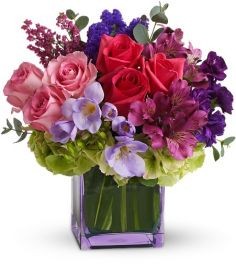 VILLAGE ARTS & FLOWERS, Walpole, MA. has the perfect Valentine's Day flowers to send. A bouquet filled with the colors of spring to say "I love you". Roses are always a great, classic way to say 'I love you' while a bouquet of your loved one's favorite flowers is always a wonderful surprise. Remember Valentine's Day, February 14th, and send the one you love a bouquet created and designed by VILLAGE FLOWERS.
Let VILLAGE ARTS & FLOWERS in Walpole help you with all your Valentine's Day gifts. Browse our sample Valentine's Day selections and order online, stop by our store, or give us a call in order to customize your special someone's Valentine. There's no better way to say 'I love you' on this holiday than with flowers from VILLAGE FLOWERS. We deliver to Walpole, Norfolk, Medfield, Westwood, Sharon, Canton, Dover and other surrounding towns.
If the one you love is not nearby, order online or give us a call - we deliver worldwide.